Stabilizing The Economy, One Cup At A Time
At only twenty-five cents a shot.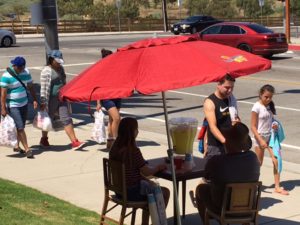 Someone call the SBA. This girl is going far.
WTF is that?
Our future and past, folks, all at the
same time.
That's what that is.
Tags: The genius of the marketing? Most customers
seem to have noooo coins in the pocket, and it seems
to be brutish to ask for change, so actual price ends
up being a dollar. Yep, she's going far.