A Not-So-Typical Downtown Doggie
Cruising north this day on Maple, between
Ninth and Eighth. In the wholesale district.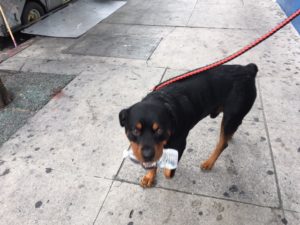 Where there are no watering holes for big
thirsty animals.
WTF is that?
Tags: Always good to be self sufficient.
Bet an Ancestry.com DNA test would show
some St. Bernard genes in there. And maybe
a little cro-magnon.