Picking Up Poop At The Broad
Dog droppings are the bane of downtown
dwellers.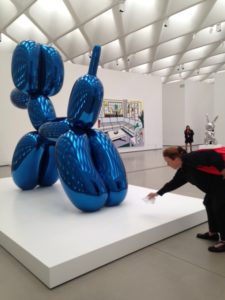 You're welcome, Jeff Koons.
WTF is that?
Tags: Guerrilla snaps. Because security
staff at The Broad are hyper alert.
A pleasure to visit this museum where the
art is super safe. Except for some of the
messages, of course.