Smile For The Ego Says It All
If we can believe the sidewalks of the
Downtown Arts District — and why wouldn't
we? can't be any worse than some facts
found on the internet — then Blackhat.TV
is now decorating the buckling concrete.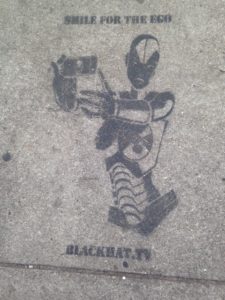 And gotta love the the passion of the ever
present political/social comment, even if
it sometimes carries familiar four-letter
words.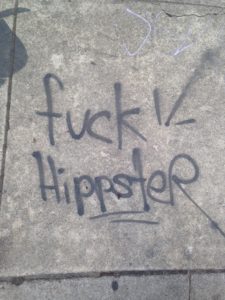 The message might have more impact if it had
gone through a quick spell checker.
WTF is that?
Tags: What motivates art?
There are so many things in heaven and
earth, Grasshopper, including delayed
defiance aimed at Sister Mary Margaret,
sixth grade spelling Nazi.